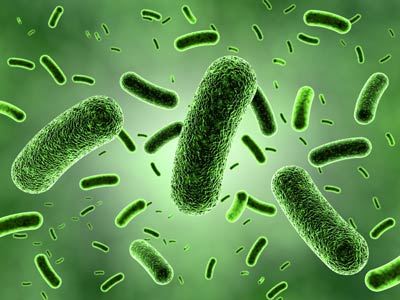 What's on Your Menu? Why Microban® Makes a Difference.
As more and more companies are offering antimicrobial treatments on their products, far and above other antimicrobials on the market, Microban® is a name that resonates with consumers. Beyond its wide-reaching promotion online and in the media, it has top name recognition in addition to truly being a high performing antimicrobial built on necessity, quality, and product integrity. More and more businesses are incorporating Microban® into thousands of items used every day by people around the world. From doorknobs to luggage to household appliances, computer keyboards, mattress covers, and of course, menus, Microban® is on the job, protecting frequently touched surfaces by combatting bacterial growth that can cause stains and odors. Microban® is recognized and included in products by well-known brands including Whirlpool, Samsonite, Conair, GE Appliances, and more.
Adding to consumer and industrial confidence, Microban® antimicrobial protection technologies1 have been approved by EFSA (European Food Safety Authority) as additives which may be used in manufacturing of plastic materials and articles intended to come into contact with food. They are also registered with the United States EPA (Environmental Protection Agency) and FDA (Food and Drug Administration).
In 2016, after extensively researching antimicrobials to incorporate into our menus, MenuWorks began an exclusive partnership with Microban® International. In line with our commitment to supply restaurant clients with premier products and options, we began adding the antimicrobial directly into our laminated menus2. Prior to the pandemic, many of our restaurant customers had already been utilizing our menus featuring Microban® and realizing its benefits. Then and now, we include Microban® in our laminated products at no additional cost.
"Menus are known to have a high level of bacteria," according to Lance Fox, Microban® International Director of Americas. "Microban®antimicrobial product protection helps inhibit the growth of stain and odor causing microbes on the menu, which keeps the menus cleaner longer and provides some peace of mind for restaurant owners and diners."
Since MenuWorks joined forces with the industry leader in antimicrobial additives and odor control solutions, our team has long understood the importance of adding it to menus. In addition to consumer confidence, when you consider the repetitive use your menus receive and the need to have them stand up to dirt, odors, and cleaning to extend their lifespan, it simply makes sense. Today's consumers are more mindful about the role antimicrobials play and are looking to the companies they support – including restaurants – to offer options that keep safety in mind, which includes clean and odor-free menus.
MenuWorks is ready to help as your business resumes full speed ahead with our durable selection of menus that stand up to all the cleaning and disinfecting necessary to keep customers safe and happy. If your restaurant or chain is in need of sturdy, easy-to-clean, waterproof antimicrobial laminated menus and table tents, contact one of MenuWorks' experienced account managers to request a sample pack of products in assorted styles and sizes for reference and inspiration. MenuWorks also offers expert design services for convenient one-stop shopping, so be sure to ask for samples designed by our talented in-house team as well.
----------------------
1 Microban® like other antimicrobials directly built into products, provides antimicrobial protection from bacterial growth, stains, and odors.
2 MenuWorks is pleased to include Microban® antimicrobial protection at no additional charge.