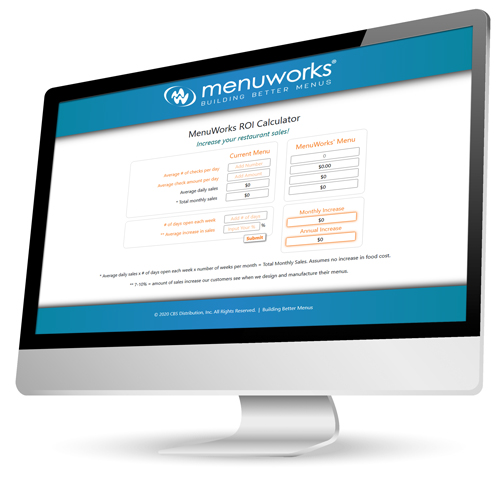 Can't afford to update your menu?
You can't afford not to!
Updating the pricing on your restaurant menu is one of the quickest and easiest ways to increase your revenue. A modest increase of 5-7% will make a huge difference in your annual profits.
Supply chain issues have increased food costs across the board. At a minimum, you need to increase the sell price of your menu items to offset these additional costs.
CASE REVIEW:
Restaurant open: 7 days per week
Average number of checks per day: 100
Average check amount: $35
Increasing their menu pricing by 7% yields an additional $82,320 in annual revenue.
Click HERE to visit the MenuWorks' ROI Calculator to see how much you can increase your restaurant profits.